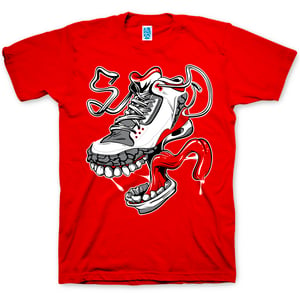 $

16.00 - On Sale
Series 4 of the Sleepy Dan line - Previously released as the Cement Grey colorway and quickly sold out, so we had to re-release this one for KIXPO to pay homage to the Fire Red Jordan 3 colorway!
100% Cotton / Water based print makes the shirt sleepy comfortable! Printed satin neck label uses the pillow logo.
Every Sleepy Dan shirt is a limited edition run, we will not be reprinting once a shirt is sold out. So hurry to get your order in cause... You Snooze, You Lose! Sleepy surprises included with every shirt order.